MacRumorsLive (2005-)
Live transcript of Apple events, serving up to 300,000 visitors simultaneously and peaking at 60,000 hits per second.
- Unique AJAX enabled system
- System concept and development
- Highly specialised hosting
- Content management
- Real-time system monitoring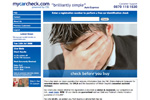 My Car Check (2004-)
View information about any vehicle in Britain, accessing a database of over 40 million vehicles. Also provides white label versions for other companies including Budget Insurance, Kwik-fit Insurance and Carwatch UK. "Brilliantly simple" - Auto Express
- Design
- Development
- Hosting
- Maintenance
- e-commerce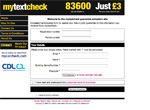 mytextcheck (2008-)
Based on the My Car Check system, mytextcheck allows customers to upgrade from the SMS provided service to the full web service. Integrates with the postcode database for easy address lookup and the text check service for authentication.
- Design
- Development
- Hosting
- Maintenance
- e-commerce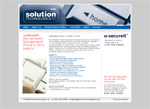 u-secureit (2006-)
u-secureit is a contractor management/permit to work system, providing an efficient method of filing Health and Safety documentation electronically online. The system is in use by national infrastructure providers, major shopping centres and other property management companies.
- Development
- Maintenance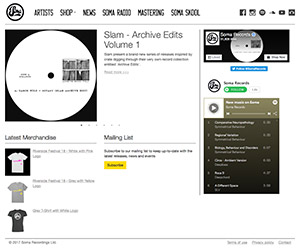 Soma Records (2001-)
One of the world's leading electronic dance music labels. Site provides news, info and an online shop for CDs, vinyl, merchandise and also digital music sales.
- Development
- Hosting
- Maintenance
- Content management
- e-commerce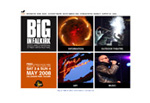 Big in Falkirk (2006-2009)
Scotland's largest street theatre festival, showcasing the best in theatre, music and the arts each year in Falkirk.
- Development
- Hosting
- Maintenance
- Content management